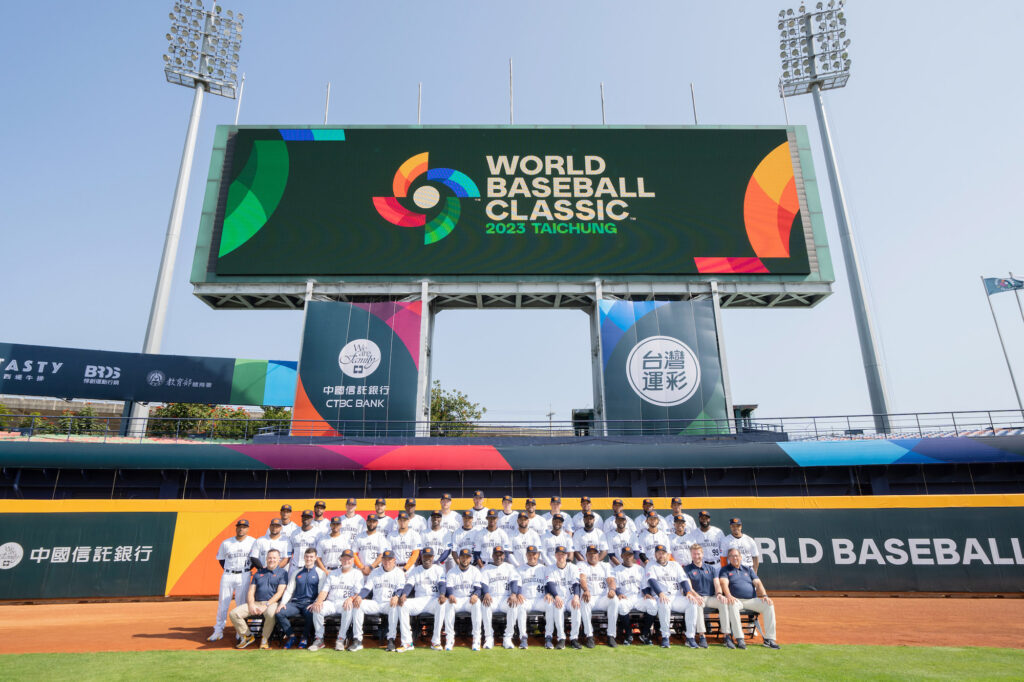 WILLEMSTAD – March 9, 2023 – The Dutch Baseball and Softball Federation and the Curaçao Tourist Board announce a partnership during the World Baseball Classic, which started on March 8. The baseball players of Team Kingdom of the Netherlands will play the entire tournament with 'Visit Curaçao' on the left sleeve of their uniform.
With 'Visit Curaçao', the Curaçao Tourist Board invites travelers from all over the world to come and visit the versatile Caribbean Island. The link between Curaçao and baseball is obvious. The sport is immensely popular on the island and Curaçao produces world-class baseball talent. The contribution of Curaçao within the selection and coaching staff of the Kingdom Team is therefore quite large.
Big names like Didi Gregorius, Andrelton Simmons, Jonathan Schoop, Jurickson Profar as well as Hensley Meulens and Andruw Jones will play for the Kingdom Team again during this World Baseball Classic and will thus play with 'Visit Curaçao' on their sleeves.
Muryad de Bruin, Director of the CTB: "Sports, and especially baseball, are strongly intertwined with life in Curaçao. We are very proud of the many sports talents the island produces. There are many Curaçao players active in American Major League Baseball, and there are also many Curaçao players in Team Kingdom of the Netherlands. For us this is an opportunity to showcase our island to baseball fans all over the world."
Berry van Driel, Commercial Manager of the KNBSB, is also pleased with the cooperation. "The match between Team Kingdom of The Netherlands and Curaçao is obvious. First, because of the important contribution of the Curaçao players in our Kingdom Team and the cooperation with the Curaçao Baseball Foundation. In addition, we as a Federation support baseball and softball in areas such as materials, training, and personnel."