Soaking up the sun on tropical beaches, enjoying our hospitality in beautiful resorts, charming hotels and authentic accommodations while enjoying our laidback island vibe; visitors can't wait to feel it for themselves again. Curaçao is reopening and we're thrilled to welcome back our dushi friends from abroad.
Hotels, restaurants, coffee shops, beach clubs, transfer and activity operators and all other companies in our hospitality industry, you and your staff are what truly makes our guest's stay special. We've all felt the impact of the global pandemic and now is the time to look ahead and work on rebuilding the economy, together.
Working closely with local health authorities and other partners, we have created guidelines to guarantee a safe reopening of the island. These protocols and guidelines will help us to offer our guests 'A Dushi Stay, the Healthy Way'.
Let's make Curaçao a safe haven for our guests to escape from it all, relax and recharge. It's up to us to make it happen.
Click for the Infomercial videos: Dutch | English | German | Spanish | Portuguese | French
Click here to download the infomercial videos and infographic (741 MB). To share with prospected visitors and/or travel agents.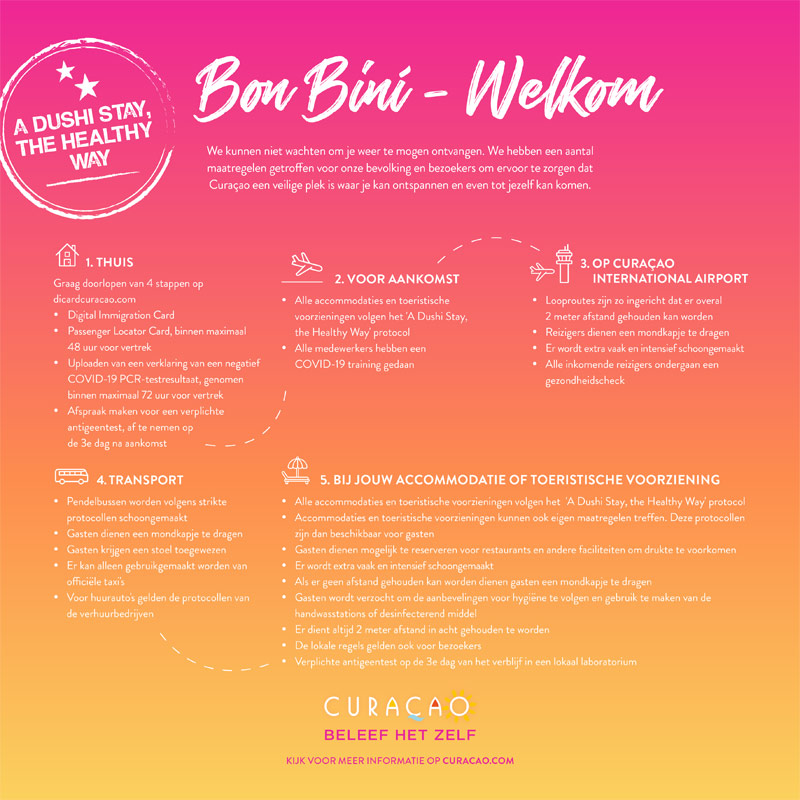 Click here to download the poster. To be printed in full color and to be used on premises.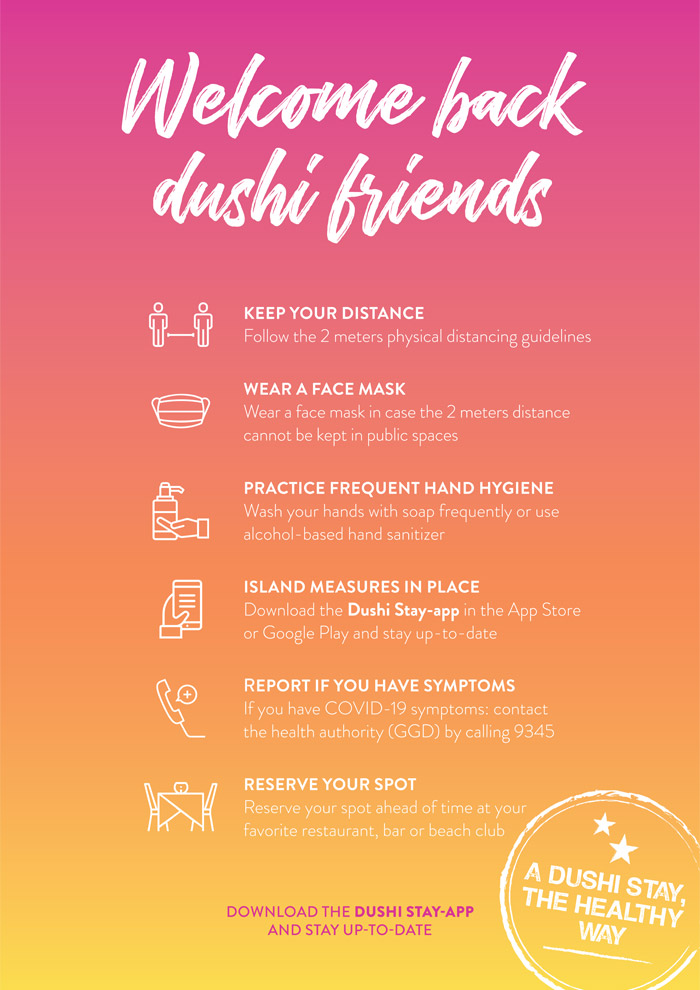 Click on the images below to receive the guidelines for your business.